Model Railroading Derry Fun Night Modeler's Showcase
From Dick Forde:
A Tyco Ten Wheeler rebuild out of the paint shop. Next step is the detail shop. "What the hell, it keeps me off the street!"

Now that the model has been detailed and painted Dick offers how he added a coal load in the tender: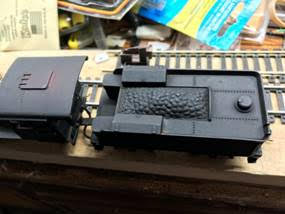 Original cast in coal load looks very unrealistic.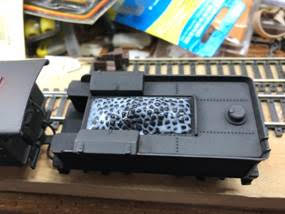 Build up the coal pile, add coal and wet it with water, detergent and white glue mixture.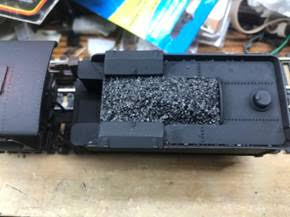 Completed coal pile (now just add the shovel!) Black sand from Dollar Tree for $1.00 a bag was used for the coal load. A bag should last a lifetime.